Portsmouth and Gosport NARPO Welfare coordinator Richard (AKA Dick) Matthews, Welfare coordinator for the local Branch with two assistants Alan MARTIN and Kelvin THORNE.
Email: welfare@portsmouthnarpo.org.uk
If a member/partner or spouse is in hospital or taken seriously ill the welfare coordinator is able with permission to circulate this information for the members so contact may be made with the ill or injured member. Any circulations are done with consent of the ill or injured member. If appropriate a card will be sent on behalf of the Chairman Committee and Branch.
We are able to access in times of bereavement the attendance of a serving Police officer to represent the Force at the funeral if the exigencies of operational needs allow Plus the delivery to a named undertaker a Force flag to drape the coffin.
During this difficult time we will offer support and practical assistance in ensuring as many former colleagues are made aware of the loss of a member or spouse.
Provide a contact telephone number for Police pensions department 01962 845588

Ensure a condolence card is sent to the surviving spouse on behalf of the Chairman,committee and Branch members.

Make arrangements for flowers or a charitable donation whichever the family would wish.

The Force have its own welfare department telephone number 02380 478394

Remembrance Service is organised every November at the Portsmouth Guildhall.
Full details for 2017 will be published later
Defence Medical Welfare Services (DMWS)
Defence Medical Welfare Services (DMWS) are going to be conducting a trial within ours and Southampton Branches. Full details of the proposals are contained within the August Newsletter
These proposals were discussed at the last Committee meeting and a presentation was made to the August Branch meeting where there was unanimous approval for the trial to go ahead.
Obituaries
Announcements of current and former officers and staff who have sadly passed away.
Please click here to see the obituaries.
Police Mutual Care Line
In partnership with Police Mutual, NARPO are pleased to be able to announce the launch of the Police Mutual Care Line providing support for the police family, serving and retired, in times of need.
The service will be provided by Red Arc, a nurse led advice service, who are at the end of the telephone to help with a range of concerns, including
coping with bereavement, serious physical or mental health problems, disabilities, trauma, post-hospital care or dealing with long term elderly matters.
All nurses are specially trained advisers with a great deal of knowledge who treat all callers with compassion, sensitivity and in confidence.
Please see the leaflet for more information.
Welcome to The Police Rehabilitation Centre, Flint House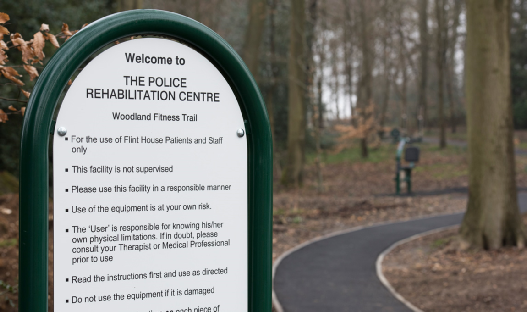 Rehabilitation and convalescent centre for serving and retired police officers. Includes facilities, services and information about a refurbishment project.
"Our mission is to provide the highest standards of individually planned, intensive, rehabilitation services for sick and injured, serving and retired police officers"
As a retired officer access is available to use the rehabilitation centre at Goring on Thames. Charges may apply full details are in above link.
Legal Advice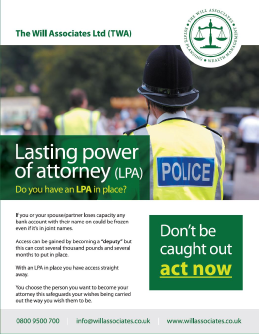 For Free Advice Services or Legal Advice for NARPO members, Click Here.
These organisations all offer NARPO members legal services tailored to your specific needs.