To watch video in full screen click on play, hover over bottom
of video and click on 'Youtube'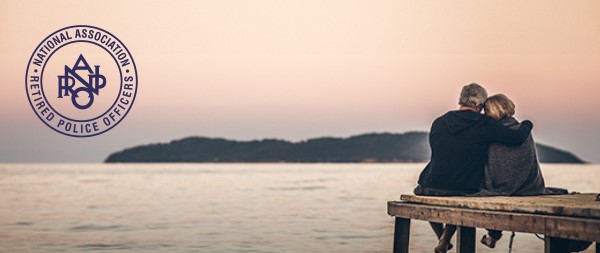 Remembrance Service 2020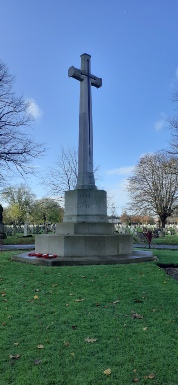 Sadly when the 2020 memorial service was cancelled David Burgess with Laurie Davis and Paul Donnellan intended to lay our wreath at a restricted service with Chief Officer in the dining hall at Netley under the copy of the memorial exhibited in Portsmouth guildhall and The Southampton City Police memorial.
On behalf of the Branch David laid a wreath at Kingston Cemetery where a number of colleges have been remembered with honour.
2020 Branch Charity
The committee had a choice put forward by the Branch members for the 2020 charity. At the February AGM the Branch charity will be divided equally between Hanna's Holiday Homes which is a local charity and a local Dementia charity.
Due to the restrictions caused by the pandemic no Branch meetings have taken place.
Money normally accrued by an active raffle draw and other individual fund raising efforts have ceased at the moment.
The Branch are starting in October a draw. The cost is £14 for a chance to win. Your allocated number will be entered in 7 draws ending in October 2021 when the charity donation presentation will take place at the annual Christmas meeting.
Its not too late to join and make a difference.
Contact the secretary for more information.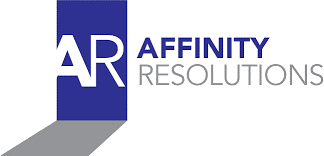 Affinity Resolutions launch legal advice for NARPO Members
Last month Affinity Resolutions launched a free legal advice helpline and quarterly email newsletter on legal topics for our members.
The advice line will support members by explaining where they can find information on any legal problem. To use this membership benefit please register here.
Co-operating with communities during the Coronavirus crisis
We're writing to you because we believe you're involved with organising a local community group. As such, we think you will have contacts with people in your local community who may need support, and others who may be in a position to provide support. We'd be grateful if you would help share our message.
The problem and how Co-op can help
Community is at the heart of our Co-op. We know that there is a lot of great work that government, NHS, Royal Voluntary Service and others are already doing. We are working with these organisations and others on how best to support our communities across the UK.
We've identified four areas that we can help with right now, which link with what we do as a Co-op:
Supporting vulnerable customers with food
Getting access to food is critical and we are committed to ensuring nobody goes without. We are supporting our Academy students with a £20 voucher up until the end of Easter and providing a mechanism for other schools eligible for free school meals across the UK.
We'll be showing our support for all NHS and other key workers through #clapforourcarers, taking place at 8pm each Thursday.
Over the next 10 weeks we'll be donating £1.5m worth of products to Fareshare who work with 11,000 charities, community groups and foodbanks.
Securing funding
Access to financial support will be vital to enable charities to continue the great work they do in communities. Co-op are supporting the National Emergency Trust (NET) Appeal, encouraging people to raise funds for those effected by the recent outbreak. NET will work with 46 foundations and charities to support local communities across the UK. You can make a donation here.
In addition, through our Local Community Fund and thanks to our members, we're delivering £4.5m to over 4,500 local causes across the UK.
The Co-op Foundation, Co-op's Charity, has pledged flexibility and has offered an immediate six month 'repayment holiday' to all community groups.
Keeping connected
We may be apart but that doesn't mean we can't help each-other. We've built a place to go online called Co-operate to help people do this, with online classes and activities, as well as relevant schemes or organisations providing support. You can find out more about Co-operate here.
Within our stores, people can use the acts of kindness postcodes to help their local neighbour in need.
Finding volunteers
Now more than ever we need people in our communities to support each other. Over 700 Co-op Member Pioneers are digitally connected in their communities joining Covid-19 Mutual Aid groups but also sharing key resources, such as Co-operate.
If you need help, or you believe you have help to give, please visit our Co-operate site.
House of Lords Reception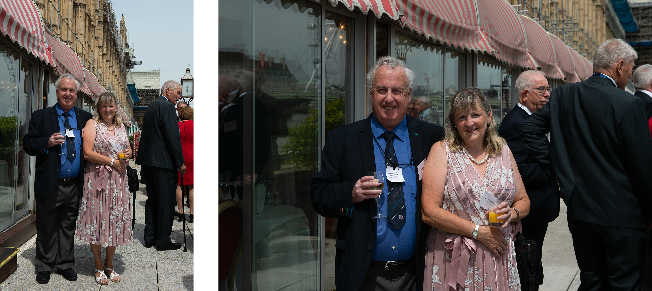 Our Secretary Brian Woodhall accompanied by his wife Lynda attended the House of Lords reception to celebrate NARPO's 100th Birthday. They were among members from most Branches across the Country including Southampton Branch secretary Chris Freeman and his partner Christina.
Hampshire NARPO Branches celebrate the 100th Birthday of the Association
171 people gathered at the Ageas Bowl Hilton Hotel on Saturday 29th June to celebrate the Centenary of the Association. This was the first time that all Branches have arranged any such event and despite the best efforts of Highways England who closed the motorway completely the event was enjoyed by all who attended. Below are some comments from people who attended
One of the organisers commented
'Wherever we looked both outside in the reception area and during after the meal all you could see were pockets of people talking to each other and reminiscing. At one point before the lunch I witnessed two people from different Branches who walked up to each other and greeted as long lost pals. Both stated it had been a very long time since they had spoken to each other. That summed up for me what the afternoon was all about.'
'I would like to pass on my sincere thanks for all the efforts put in by all of you to make the Centenary Meal a success. It was a great celebration and was good to see so many (old) faces.
Without a doubt you made it an excellent day.'
'Just a quick email to thank all of you for all your hard work in putting the 100th Anniversary Celebration together for all our members. Everyone that I spoke to thoroughly enjoyed this very memorable occasion which would not have been possible without your loyalty and dedication to an organisation that is so very important to so many of us.'
'I am writing to express my appreciation for an excellently well-organised centenary event on Saturday. Everyone involved should be very pleased with the outcome, and I would be grateful if you would kindly pass on my thanks to the rest of the organising committee when you hold the (inevitable) debrief.
The combined event gave everyone a chance to catch up with retired colleagues from the whole of Hampshire rather than those who just attend one of the branches, so a wonderful opportunity to meet up with those I have not seen for many years.
The added bonus of a lovely meal and excellent venue made all your efforts worthwhile.
Thank you,'
'May I say a special 'Thank You' to all.
There would have been a great deal of effort involved in arranging today's event. Without your involvement and the involvement from many others within your Branches today would not have been as smooth running as it appeared to have been. Please pass on my appreciation to your Branch helpers.
Once again we do very much appreciate the opportunity to reminisce and renew old friendships and to meet new friends.
A lovely day.'
THE HAMPSHIRE POLICE & FIRE HERITAGE TRUST


Now that the Hampshire Police and Fire Collection is open to the public, we need to recruit people who are willing to spend a few hours a month helping us out. This can be simply by being a presence at the museum when it is open and chatting to visitors about the collection. We need people with either a Police or a Fire background. Detailed knowledge of the history and background of items is not essential as we will provide information sheets. We also need people who would be happy to conduct research into objects or service history. The museum is within the Solent Sky Museum, Albert Road South, Southampton, SO14 3FR. Free parking is available.
Volunteers play a vital role in museums and help us to keep them open for the enjoyment of the public. All volunteers are covered by the Solent Sky Museum insurance. The information you provide will be stored in confidence under the provisions of the Data Protection Act. Your completed form will be held securely and confidentially. Only authorized staff will have access to your information.
The Hampshire Police & Fire Heritage Trust Volunteer Application Form
PENSION OMBUDSMAN DETERMINATION ON TAX LIABILITIES ON RE-EMPLOYMENT
The Pension Ombudsman in a South Wales case has determined that the Police and Crime Commissioner had a duty of care, as an employer, to have informed the Applicant of the tax implications of re - employment on his retirement benefits. Its failure to do so has led to the Applicant incurring tax charges on his retirement benefits.
As a responsible employer the Commissioner had a duty of care to inform the Applicant of the tax implications of re-employment on his retirement benefits. I find that as a consequence of their failure to do so that they should reasonably meet the tax PO-7096 liabilities incurred by the applicant in this regard. So, I agree with the stance taken by the Commissioner that it proposes to pay the tax liability for the applicant in relation to this issue on confirmation of the amount from HMRC.
Full case link: https://www.pensions-ombudsman.org.uk/determinations/2015/po-7096/police-pension-scheme/
THE POLICE HISTORY SOCIETY
The last few years have seen a lot of change in policing. Whilst policing has never been static the pace of change means that how policing was carried out a few years ago is fast becoming historic! If you are interested in police history and want to join a like minded group of people, you could do no better than join the Police History Society.
For just £10 a year you will get access to a wide network of people interested in the subject. You will receive an excellent professionally produced Journal each year, as well as newsletters and notifications of important police history events.
If you have questions on police history you are likely to find someone in the PHS who knows about your topic.
The society encourages the preservation of historical objects and documents on policing, and public access to them.
The PHS also provides small grants for research on police history.
Each year the society hold a weekend conference.
The 2020 Police History Society Conference will be held (Covid restrictions permitting) from Friday (evening dinner) 20th to Sunday (breakfast) 22nd November at the Police Federation HQ, Federation House, Highbury Drive, Leatherhead, Surrey KT22 7UY.
The PHS Journal was first published in 1986. The Journal is a collection of articles and essays written by retired and serving police officers as well as others researching police history. Last year's articles covered a wide range of subjects:
Peterloo and the Immediate Aftermath - Martin Baggoley
The Use of Police Spies in the Radical War of 1820 - Dr David Smale
Not Forgotten: WPC Bertha Nassey Gleghorn - Keith Foster
Devon Constabulary Benefit Society Study of Infant Mortality Before the National Health Service - Peter Hinchliffe
Strike! - Corinne Bazier / Steve Rice
PC Arthur Wright, Derbyshire Constabulary - Mick Shaw
Police Constable 285 David Bain MacLennan - Patrick W Anderson
Rural Policing in Mid Victorian England - Paul Davies
Keeping the Peace: 180 Years of the Gloucestershire Constabulary - Dr Timothy Brain
The Private Life of CID Paperwork - Angela Sutton-Vane
The Corrupting Effects of the Cinema - Dr Mary Fraser
147 Years of Newport Pagnell Police Station 1872 to 2019 - Mick Shaw
Gay Men and the Police, 1950 - 2010 - Dr Clifford Williams
Into the Twentieth Century - Patricia O'Sullivan
The Purveyor of Horseless Carriages to the Discerning Rich - Elvyn Oakes
Mrs Roberts Goes Shopping - Jim Smith
Sweet Fanny Adams - Dr Peter Moore